2022 Volunteer Expo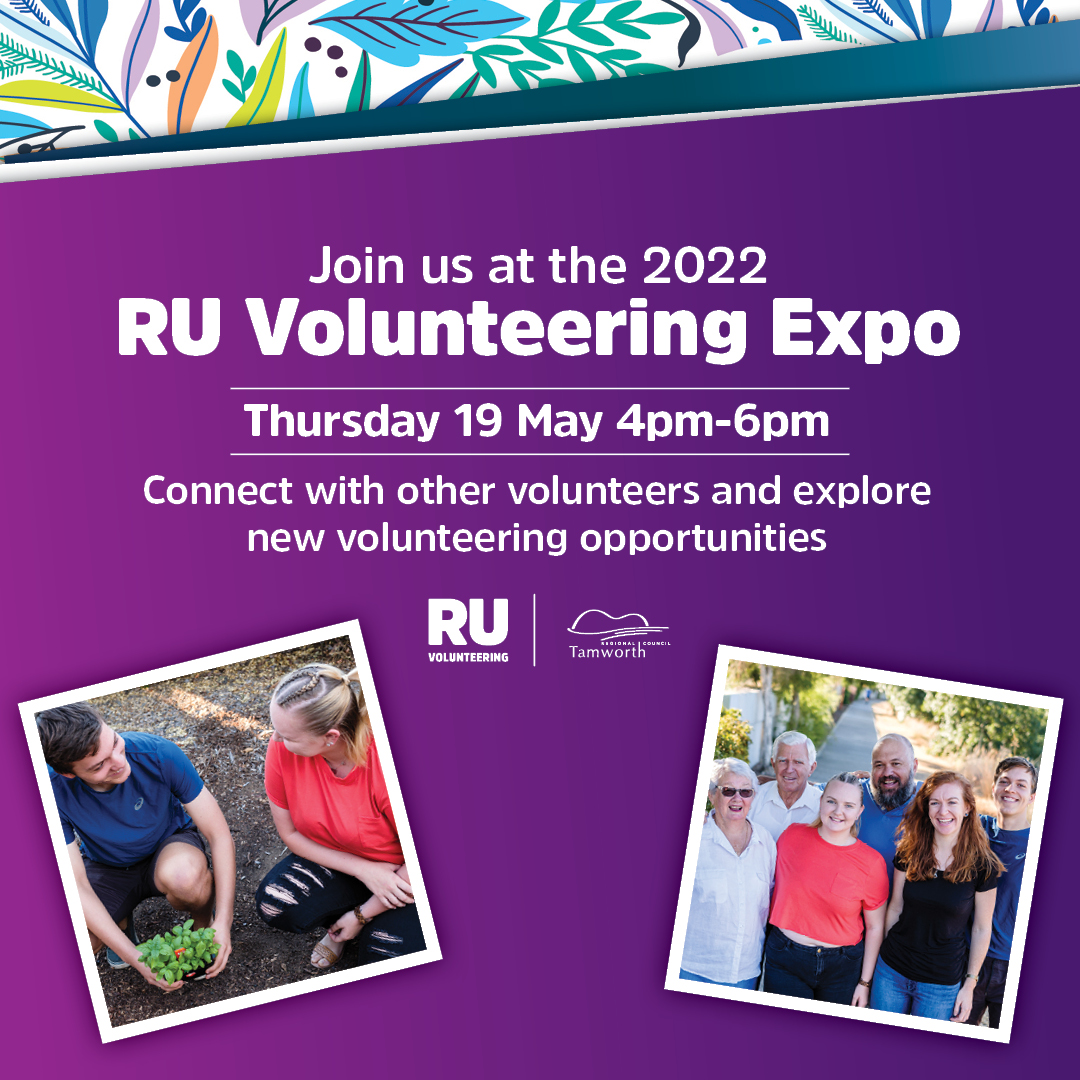 To help celebrate National Volunteer Week (17-23 May), RU Volunteering with support from Tamworth Regional Council held the Volunteer Expo on Thursday, 19 May (4pm to 6pm). Location: 25 Fitzroy Street, opposite the Town Hall in Tamworth.
The Volunteer Expo was a great opportunity to bring volunteers and volunteer organisations together and attract new volunteers, with the objective of expanding awareness of how important volunteering is to our community.
Exhibitors included:
St John Ambulance, Tamworth | Tamworth Landcare Association/Nursery | Tamworth Pride | Oxley Community Transport | Westpac Rescue Helicopter | Rural Fire Service | Tamworth P&A Show | Tamworth Hospital Volunteers | Tamworth Hospital Auxiliary Group | Multicultural Tamworth | Whiddon Group | GoCo Community Care | Tamworth Historical Society | Friends of the Library and Tamworth Regional Council's Youth Council and Youthie Grub Hub | Tamworth Marsupial Park | Visitor Information Centre | Tamworth Regional Art Gallery | the Powerstation Museum and 355 Committees Place Manager - thank you all for your involvement.
If you want to register as a volunteer or you have a volunteer opportunity, let us know by sending an email to info@ruvolunteering.org.au.
Thank you for your support.
Kyle Kash, Coordinator of Volunteer Services
For the Expo Photos, visit our Facebook page.