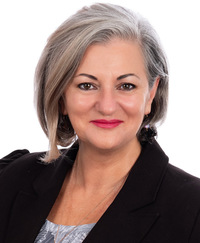 Deb Maes
Graduating Macquarie University with Masters, Deb is a life long learning of Applied Psychology and Neuroscience. She studies with leaders in the field of human potential and leadership. Deb was one of the first accredited Auslan interpreter and established the first and only tertiary college for Deaf people in Australia and later the first coaching practice in the New England region. She has a passion for women's equity and has been a loyal member of Zonta International, a leading global organisation for the empowerment of women, serving as President at the local club and now as District Leadership Development Coordinator.
Awards/Achievements:
2012/2014 Local & Regional Business Chamber awards
2015 Developed leadership development program
2016 Published her first book on Resilience
2017 Hosted her first international retreat in India and
2018 Became co-director of Intrinsic Brilliance Institute.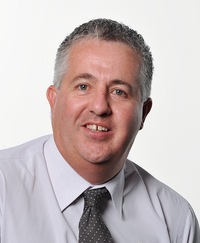 Peter Ryan
Having started his working career in Orange, he moved to Dubbo to Moree and finally Tamworth more than 25 years ago. Peter has been in the technology industry for over 30 years and started Inland Technology in 2003 with offices in Tamworth, Armidale, Moree and Dubbo. Peter's drivers are family, business and community and is currently a member of Tamworth First Light Rotary,Tamworth Aquatic Group (TAG), President of 360 Scully Swim Club, Canon Partner Advisory Council (PAC) and Regional Unlimited (RU).
Awards/Achievements
2018 Outstanding Business Leader of the Year
2018 Employer of Choice
2016 & 2018 TEC401 CEO of the Year
Rotary Paul Harris Fellow Recipient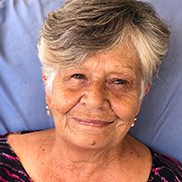 Aunty Yvonne Kent (In memorium)
We honour and are grateful for the role Aunty has performed in establishing Regional Unlimited. Her participation in the broader community, bringing the aboriginal perspective, demonstrates how able she is in the relationship building she does. We can think of no one else that has served longer, more consistently, with such breadth of contribution from: youth, culture, family, in working for the aboriginal community, women locally and creating a single cohesive community – a Tamworth community while still honouring and promoting and preserving Indigenous values and ways. She work for whole of community, not just the indigenous community yet still represents her people and aims to bring them into the light so everyone has the opportunity to shine. She embodies the sister energy. She leads the way in advocating for her people by being part of all people. She has inspired us as she stands steady as she learns and respects the ways of others.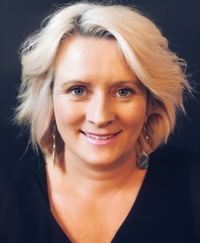 Debbie Chorlton
Debbie Chorlton is a successful local business women with a passion for helping women be their best selves.
With a string of qualifications in the beauty industry behind her, she has owned and operated Plush Hair Designs in Tamworth since 2001. The salon has been recognised with a number of awards over the decades including the highly prestigious National Bridal Awards. Debbie herself, is a former finalist in the Regional Woman of the Year Awards.
As a mother of three young daughters, Debbie is determined to set the right example for them believing that "kids don't do what you say, they do what you do".
As the current Vice President of Zonta Tamworth, Debbie played a major role in the Club securing coordination of the Queen of Country Music Quest, turning it from an everyday pageant into professional development opportunity for young women around the region.
Having played hockey for over a decade, she also has a genuine understanding of the pivotal role volunteers play in delivering sport, especially in a Region recognised to have higher than average obesity rates.
As a member of Regional Unlimited, Debbie is committed to improving recognition for local volunteers, and to creating a space for the many and varied volunteer groups to share their opportunities and experiences.